Youth:
Present day: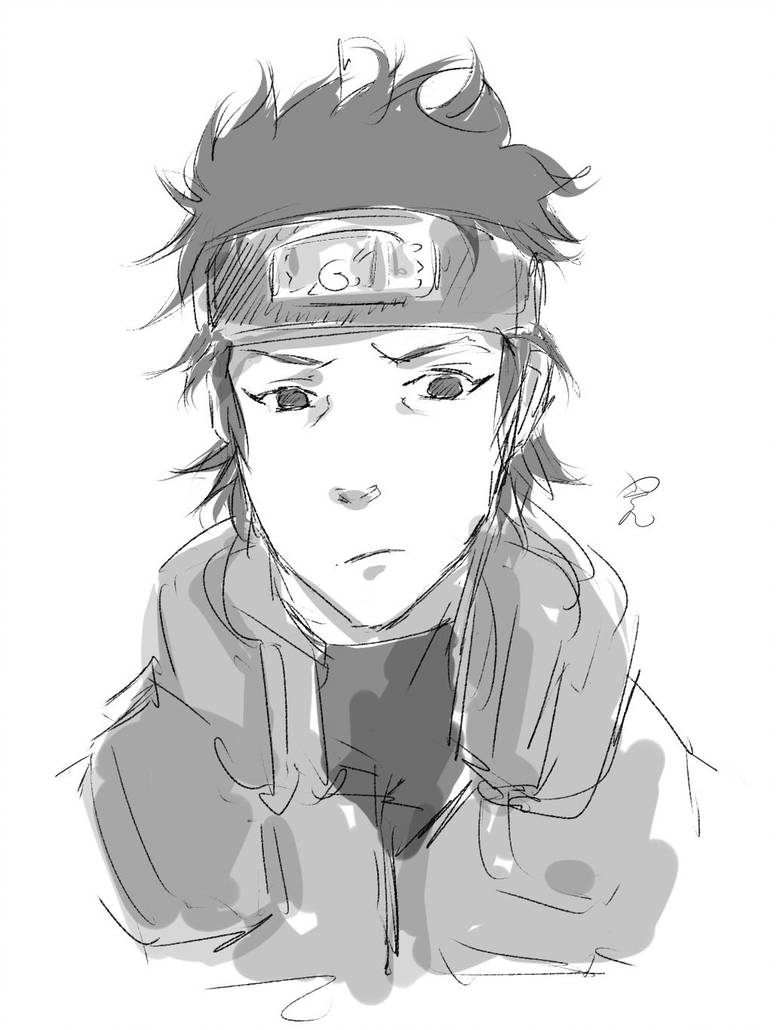 Shinobi Academy Information Card :
Personal Informations
Forename :
Hitoshi
Surname :
Konohagakure / Uchiha
Nickname(s) :
None so far
Age :
19 (updated)
Year of Birth :
582
Birthplace :
Unknown to him
Hidden Village :

Konohagakure
Rank :
Genin : age 16
Chuunin: age 17
Special Jounin: age 19
Occupation :
Police Intern: age 16
Police Officer: age 17
Second in command : age 18
Physical Attributes
Gender :
Male
Eye Color :
Black
Hair Color :
Black
Height :
5' feet ( 1,52 meters)
5'11 (1,80 m)
Weight :
114,64 lbs (52 kilograms)
156,528 lbs (71 kilograms)
Personality
Normally Hitoshi is a young and polite "Young man", very independent and assertive. He appreciates, outside inputs/help so some might say he has an open mind. Because of his assertiveness he looks like a cold and calculating person but, by talking to him it would be clear that he is a peaceful and friendly guy. Hitoshi is riddled by a constant loneliness, that is probably due to the fact he has no parents, this would be hard to spot unless it's directly asked. If the person that brings up the subject is close to him, anger and sorrow would likely emerge.
Appearance
He is a small and athletic, with black untamed hair and dark eyes. Hitoshi is fair skinned and usually dresses up in black attire. However despite his preference for black he is always seen with a red cloth wrapped around either on his head or in different parts of his body. Hitoshi usually wears 2 pouches one on his hip and one on his right leg, that he uses to hold ninja tools and other objects.
Skills & Abilities
Taijutsu/Kenjutsu

Suiton Affinity (Water Release Affinity)
Poisoned Tools and relatives (Poison)
Kekkei Genkai / Bloodline
Weapons and Equipment
Wooden Training sword/Katana/Katana offhand

Kunais

Shurikens

Smoke Bombs

Explosive Tags

Poison vials and powder
Infancy to Late Childhood
Hitoshi story begins in the Konohagakure orphanage, he was abandoned there at a very young age with just a red cloth (which he was wrapped around in) and a trinket with his name on it (and some other unreadible inscriptions). There, he was raised by multiple wardens that educated him on the basics of the world and how to behave in it. Around age 6 he became very independent and started to question the knowledge that was taught to him, thing that eventually led to the thought (on his part) of an extremily basic and inadequate knowledge that lacked real world applications. This led him to the pursue of knowledge, so that (one day) he would be able to understand the dynamics of the real world and after assimilating the concepts thoroughly, come up with his own answers and truths. Considering this approach Hitoshi had, he wasn't popular between others of his age and was unable to became close with many.
Time at the Academy
He chose to attend the Shinobi Academy, after understanding the importance of the village and wanting to pay back the kindness that was given to him, when he was taken in by the Konohagakure Orphanage, hoping to gain the means to shed light on his origins and past. He's assigned home teacher, during his time there, was Kenshin Okuhira and under his care he managed to graduate in half a year. In that time he shed a bit of light over his past, due to his awakening of the "Sharingan" Kekkei Genkai of the Uchiha Clan.
Early to Late Genin years
After his graduation as Genin he was assigned to squad 1, led by the Captain Yasutake Uchiha and composed by the chuunin Kobarosue Uzumaki and Genins Kinabiri Senju and Bunraku Jetsuki . There during his training with his Sensei, he developed attachments that helped him grow significally, both as a Shinobi and a man. In particular he held in very high regards his teacher, thing that later during his first attempt to pass the Chunin Exam ( failed with a score of 15 out of 20) led, allegedly, to a major breakdown. Complete isolation followed, thing that lasted for months and revealed in the end a completely unrecognizable Hitoshi that deemed to not be worthy of the title of Shinobi.
He kept busy with his role as a police intern and thanks to it, by being close with his Captain Yasutake Uchiha and other sensei Kobarosue Uzumaki, he eventually recovered from that dark period, even though people close to him say that he was never the same.
Not much later, in the period that led to his promotion to chuunin, he witnessed the bombing of the uchiha district and due to the unique circustamces of it, he developed a sense of distrust for his comrades.
Chuunin years
During this time, Hitoshi took fully the responsabilities that came with his rank (except for one) and became the Chuunin Assistant in his squad. Furthermore, from his efforts in missions and due to some circustamces involving his Sensei he climbed the ranks in the KPD and became the right hand of his Captain. It is also known that he kept receiving private training session, in the off time of the Captain of the Police Force and representative in the village of the Uchiha Clan "Yasutake Uchiha". What is Unknown is to what degree he developed his skills.
Present
Hitoshi (currently) continues to work as the Konoha Police Department second in command and recently received a promotion to the rank of Special Jounin from the Fourth Hokage "Rakutaura Uzumaki"