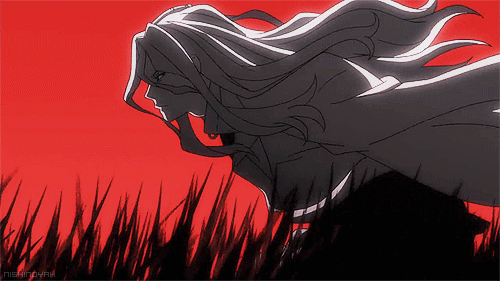 Theme:
https://www.youtube.com/watch?v=8Fj1Yl8zKWk
Info Card
Name:
Mizuchi(蛟)
Surname:
Yuki

Nickname:
The Pale
Gender:
Male

Age:
34
Birth date:
May 23rd
Birthplace:
Land of Snow

Height:
186cm (6'1")
Weight:
78kg (172)
Appearance
Mizuchi has always faced a lot of scrutinity when it came to his appearance and lifestyle. Gifted with a strapping body and a sharp mind the Yuki has that deep, mature stare that came with years of hardships and struggle.
With an admirable athletic body mostly trained during his practice in the art of swordplay the man represents a figure for most youngsters. Imposing and reserved in his greatness. Mizuchi has a type of ghost white as his hair color that divulge to surface his stained soul, along with a long pony-tail reaching the upper part of his waist.
A distinct and very important part in his appearance is marked by the outward aspect of a swirled snow flake on his neck. The symbol repesents who he is and always reminds him not to forget the horror past that still haunts him every now and then.
The air force blue color of his eyes in collision with his oval soft face gained him the reputation of a alluring and bewitching man, in truth having a very characteristic physical attractiveness. He is well known for wearing light combat suits most of them being dark blue whilist exposing his pale color to the sun, however without effect against his skin due to the many hours spent underground/indoors.
Personality
Scarred from his younger days till the very present , Mizuchi only grew a more complex person as time went on. Shaped into a immoral, wicked and demented individual - Who's intimidating intellectual prowess seemed to rival many. Cunning and proud the Yuki loved to anylize those around him.
To understand and gain knowledge was as equally as important to the man as his faith. Someone with a strange taste for justice, Mizuchi almost never steps out of his comfort zone to help people out of personal belief. His own justice not strickly fitting in with what the norm would include. However what brings light and happiness to the lost soul was his religion. Being a strong believer and proud member of the Hachiman ways he places himself as a proselyte.
To satisfy the God Of War , and to make his children have a brighter future was something he worked on day and day out. It brought peace to his body and soul to know he was changing the world for the better. His body and sword only being a means to do so.
Affiliations
The Temple of Hachiman

Sunagakure
Abilities

Kekei Genkai:
Ice Release

Water Release:
Kenjutsu
Stories:
Relationships:
Yoichi Yuki
-
Combat Companion/Close friend